On August 30, 2020 amid the dual crises of record breaking wildfires and worldwide pandemic, the California legislature passed Assemblywoman Eloise Reye's AB 2147, providing the opportunity for inmate fighters to petition the court for criminal record expungement relief. On September 11, 2020, with a backdrop of devastation wrought by the current wildfire season, Governor Newsom signed the bill into law stating, "This legislation rights a historic wrong and recognizes the sacrifice of thousands of incarcerated people who have helped battle wildfires in our state." California has a history of using inmate labor to fight its wildfires, but before this law, those inmate firefighters were denied the opportunity to become firefighters once released because of their record. Assembly Bill 2147 corrects this injustice and opens up more opportunities for the formerly incarcerated who served their state while serving their sentence.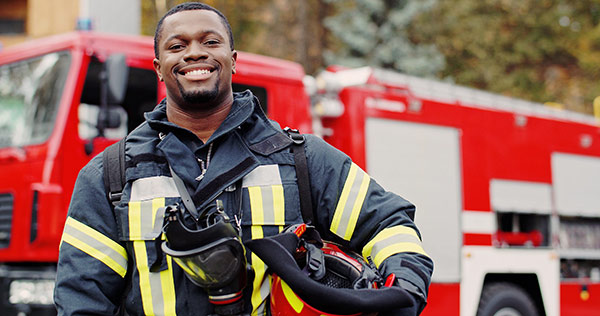 On January 1st, 2021 those who qualify under the new law will be able to petition the court for expungement of their conviction or for early release from their sentence. To be eligible, a petitioner must have successfully served as part of the California Conservation Camp Program, or if incarcerated at the county jail, as part of a county hand crew. All convictions for which the petitioner is serving a sentence while also participating in the qualifying program are eligible for relief, except certain specified offenses. AB 2147 also grants an important expungement benefit: the petitioner is relieved of the requirement to disclose their conviction on an application for licensure by any state or local agency, with the exception of a peace officer, the California Credential Commission, public office, or contracting with the California Lottery Commission. In plain language, this feature of the law means those who gained experience and training as firefighters in custody can now apply that gained knowledge to a fire fighting position in the community. The people of California gain a return on their investment in training inmates and the petitioner gains a new opportunity at a better life in the community.
Additionally, the law balances community risk with petitioner benefit. Unlike many forms of California expungement, the relief provided under AB 2147 is discretionary and must be in the interest of justice as determined by the court. Certain offenses will never be eligible for this relief including convictions for murder, kidnapping, rape, lewd acts on a child under 14 years of age, any felony punishable by death or imprisonment for life, any sex offense requiring registration, escape from a secure perimeter within the previous ten years, and arson. Those who violate the terms of their sentence will also be ineligible for early release from their sentence.
AB 2147 enacts justice that should have been provided many years ago, but its arrival is better late than never. California faces increasing challenges as it works to fight larger wildfires each year, and those who serve on the frontlines of those battles deserve the opportunity at a second chance for a better life.