The Foundation for Continuing Justice and the RecordGone.com division of The Law Firm of Higbee & Associates are pleased to announce the results of its third annual Criminal Record Policy Essay Competition. More than $3,500 was awarded to law students from five different schools.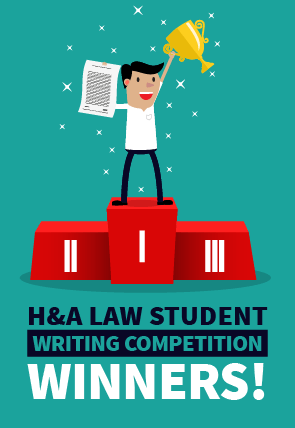 The essays were judged by a diverse panel of judges, including attorney Mathew Higbee, an expert on criminal record expungement, Blake Perez, legislative affairs director for the Foundation for Continuing Justice, and Craig Kessler, the founder of BackgroundChecks.com.
The goal of the contest is to support law students' educational pursuits while helping increase awareness of long-term impact a criminal record has and the importance of thoughtful laws governing topics as criminal record expungement and sealing as well as the publicizing and utilization of criminal records.
The contest, which was open to current law students, was designed to encourage research about the potential of criminal record expungement and record sealing laws in various states. The entrants were asked to address one of three topics:
How to improve expungement related laws in (state of your choice)
When, if ever, should government stop reporting criminal records to the public?
What effects do criminal records have on former offenders ability to re-assimilate?
The Results of the Contest:
First Place: $2,000.00 – Kevin Hempy – Pepperdine Caruso School of Law
Second Place: $1,000.00 – Kayley Berger – UC Irvine School of Law
Third Place: $300.00 – Cecilia Le – University of Oregon
Honorable Mention: $200 – Ameya Gehi – University of Michigan Law School
About the Sponsors:
The Foundation for Continuing Justice is a non-profit law firm that provides assistance to former offenders looking to fully reintegrate into society and related policy research to lawmakers. RecordGone.com has helped more than 15,000 seal or expunge their criminal records in 18 different states.