How to Obtain Your Criminal Record in Washington
---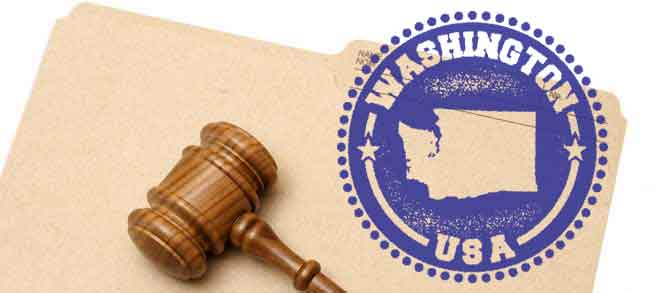 Obtaining your criminal record copy in Washington can be important for a number of reasons. Landlords, employers, colleges and other institutions can use criminal record information to determine whether or not to accept an application you submit.
If you are an identity theft victim, you should check your criminal record to make certain the perpetrator did not commit offenses while using your identity. If you believe inaccurate information appears you need it to challenge the data. Adoption agencies require them as part of the process. Finally, for expungement, you need a copy of your record to get the SSID numbers.
There are several ways to get a copy of Washington criminal records. It can be obtained through the state's criminal record repository, the courts and local law enforcement agencies. This article will address each avenue.
Getting Records through the Repository
Every U.S. State has a central repository, and Washington is no exception. Washington's repository is The Identification and Criminal History Section within the Washington State Patrol. In Washington, anyone can request a criminal record. If the requester is not the subject of the criminal record, the information is limited to convictions and arrests less than a year old with no disposition. Individuals requesting their own information have a right to their complete record.
1. Costs for records
There are different fees depending on whether you are checking online or submitting a request by mail. The fee for online requests through the Washington State Patrol's WATCH system is $10.00 payable by credit card.
If requesting records by mail, the fee charged depends on whether it is a name and date of birth or fingerprint-based request. For mailed name and date of birth requests, the fee is $17.00. Fingerprint-based requests cost $26.00 plus the cost of fingerprints. WSP's fingerprint fee is $13.00. There are a number of approved law enforcement agencies that can also do the fingerprinting and their costs vary. Fees are payable by check or money order. Requests can also be requested via emailing or faxing the form along with an electronic bankcard withdrawal authorization form.
2. Process involved
As you will receive the most information from your own fingerprint-based check, it is best to use that method. If you are able to do so, you can go in person to the Identification and Criminal History Section in Olympia. You will need to call first at 360-634-2000 to schedule an appointment.
1) Online checks through Watch
You can request your own record or that of anyone else via the online WATCH system. The search is name and date of birth dependent, and will reveal only Washington state conviction data and information about arrests within the past year. The website is located here. You will need to enter your credit card information, and you can print or save the results you receive.
2) Mailed Name and DOB checks
You can submit a request via mail by completing the form and sending the required fees to:

Washington State Patrol
Identification and Criminal History Section
P.O. Box 42633
Olympia, WA 98504-2633
3) Mailed Fingerprint-based checks
For fingerprint-based checks, access the form, fill it out and then go get your fingerprints. If choosing to do it at your local law enforcement agency, be prepared to pay a fee, which varies from agency to agency. The WSP charges $13.00 for fingerprinting. You will need to bring valid identification with you. Then, mail both the completed request form along with the fingerprint cards to the Identification and Criminal History Section.
3. Does the Repository ever stop storing records?
Most records are kept indefinitely in Washington, with the exception of non-conviction data. In Washington, upon the request of the individual, records of arrests more than three years old that did not end in a conviction or cases in which a favorable disposition occurred and more than two years have elapsed are supposed to be deleted from the criminal record information. RCW 10.97.060. All other data is stored indefinitely unless expunged.
Obtaining Records from the Court or Law Enforcement Agency
The courts store case specific data. You will need your case numbers and can then request the information in the court of conviction. Washington additionally provides that an individual has a right to view their record (and get copies) through their local law enforcement agency. Fees vary by agency.
How Inaccuracies Occur and What to Do
Inaccurate information often appears on criminal records. Poor inter-agency communication, data entry errors and other issues can cause the inaccuracies. The WSP has a form to challenge wrong information. Send the form along with supporting documentation from the court(s) or arresting agencies. If the WSP agrees, the information will be deleted. If they do not, you can request a hearing.
Washington makes it fairly easy to obtain a copy of your criminal record in a number of ways. Make certain to fully complete
Find more legal articles in our articles database.