Ex-Offender Rehabilitation & Reentry Programs in Washington
---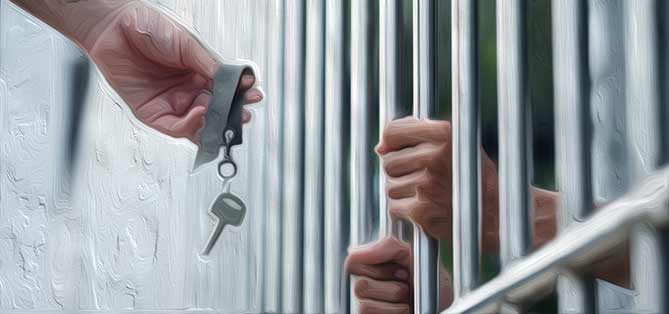 Reentering society after being incarcerated for many years is not an easy thing to do especially if you're having trouble finding permanent employment. You may have applied for many jobs or attended interviews with the expectations of hearing a positive answer only to receive the opposite. You may have also applied for housing and have been turned away. Although these experiences are enough to leave you discouraged there are employers and landlords who are willing to give you an opportunity to start your life over again. Listed below are several organizations located in the state of Washington that are available to help you if you are a former offender who needs career training, legal aid, housing, and counseling.
Employment Security Department
When you visit here you will find links such as WorkSource, the Employment Reentry Guide, and the Work Opportunity Tax Credit. The Employment Security Department recommends new job seekers locate their local Work Source Office to assist with registering, attending Job Hunt workshops, and accessing training resources. These services are available for former offenders in Southwest Washington, Northwest Washington, East Washington, Central Washington, and Puget Sound.
4People
4People.org provides contact information for Washington counties that have reentry programs. When you visit the site, click on the county map and select the reentry tab. You can review a list of resources related to housing, the Department of Human Services, and education centers. The Self Help tab also provides links to health, housing, employment, reentry programs, and financial counseling.
Columbia Legal Services
Columbia Legal Services is an organization that has a program called the Institutions Project. Former offenders can obtain legal representation services with issues related to reentry and rehabilitation.
Cowlitz County Community Reentry Program
This program assists offenders who are pending release by developing a plan related to obtaining housing, education, employment, food, benefits, and treatment. To inquire about this program you may visit here or call (360) 577-3118.
Catholic Community Services/Catholic Housing Services
This organization serves the Western Washington area. Newly released former offenders can contact this organization for assistance with transportation needs, gas vouchers, and shelter. For more information you may visit here.
Crossways Ministries
This organization works with inmates to prepare them for reentry into society. Counseling is offered in addition to provision of housing, job placement, financial management, and future spiritual guidance. Former offenders can find refuge at the ministry's Restorative Home. For more information about this program visit here.
FareStart
FareStart provides a 16-week food service training program for adults who are disadvantaged and need to develop life skills. Applicants may apply by visiting here for more information about the location, requirements, and training schedule. You may also download and print an application by visiting here.
Freedom Project
Former offenders in Puget Sound can receive conflict management training through this program. A Community Circle program is offered as a means for former offenders to develop communication and anger management skills. For more information about this program you may visit here.
House of Mercy Ministries Offender Transitional Program
House of Mercy Ministries Offender Transitional Program helps former offenders in King County and Pierce County by developing a plan for housing, money management, and rehabilitation treatment. To apply for residency, you can download an application, which can be found here.
Interaction Transaction
Former offenders can contact Interaction Transaction for assistance with residential housing and employment. For more information about this organization you may visit here.
King County Department of Community and Human Services Work Training Program
There are two agencies that assist former offenders with obtaining employment. Trac Associates serves job seekers located in Bellingham, Everett, Kent, Mt. Vernon, Olympia, Seattle, Tacoma, and Tukwila. You may visit here for each location's contact information. The YWCA has a division called YWCA Works, which serves applicants located in King County. You may visit here to obtain more information.
King's County Veteran Program - Veteran's Incarcerated Project
The Veteran's Incarcerated Project provides transitional housing, drug treatment, job referral and placement, and court appearance assistance for former offenders. To sign up for this program you may visit here.
Mercy Corps LIFE Prison Reentry Program
Mercy Corps LIFE Prison Reentry Program is strictly for women prisoners who are incarcerated in the Washington Correction Center for Women in Gig Harbor, Washington. This program focuses on helping women develop work and life skills through education and entrepreneurial business training. For more information about this program, visit here.
Oxford House
This organization permits former offenders to reside at several of their facilities. The reentry application is available here. An Equal Expense Shared fee is required to move in. This is not a dependency program, but rather the residency unit is designed to promote independence among residents to maintain their living conditions. For more information about this program you may visit here.
Pioneer Human Services
Pioneer Human Services is a permanent housing unit, which serves low-income individuals, couples, and families. Former offenders are welcome to apply for residency. There is a requirement of 30% of your income or zero with no income. To apply for residency you must complete a referral form that can be found here. For more information about this facility, click here.
These community reentry resources can provide direction for you if you have recently been released or will be released from prison. Challenges will come and go while trying to reestablish yourself, but you can acquire assistance to help you deal with obstacles related to former offender societal barriers. The process of beginning a new chapter in your life begins with making a phone call to someone who can help.
Find more legal articles in our articles database.