Texas Presentments No Bills True Bills
---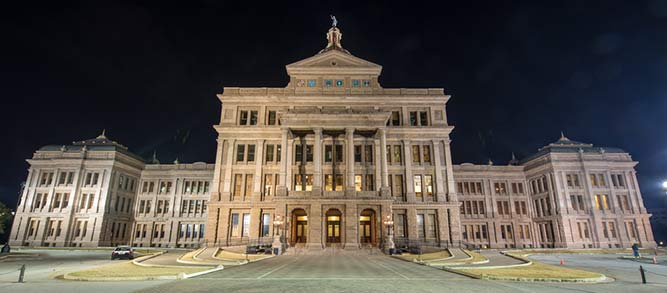 After you are arrested in Texas, several things can occur. Sometimes you are just let free. However, many times your case goes to the next stage. The next stage is when your case either secretly goes to a grand jury or the prosecutor can skip the grand jury step and file charges directly with the court (this is called filing an information).
Because grand jury proceedings are secret, you often won't know that one has even occurred unless the grand jury results in an "indictment." However, some Texas counties issue short documents stating that a grand jury has met in your case regardless of the outcome. Deciphering what this document means is important because it changes what type of expungement you may be eligible for.
The first option at a grand jury is when the case is "no billed." This means that the grand jury did not find probable cause for the arrest. This means that the case will not proceed to trial unless another grand jury finds probable cause with additional evidence. This leads to the second option, which is the issuance of a "true bill." A "true bill" is when the grand jury issues a finding of probable cause. Thus, if a true bill is issued against you, a warrant will likely be issued and a criminal court case will begin against you.
So What's the Deal With Presentment?
For grand jury proceedings to begin, the prosecutor must present arrest reports or testimony to the grand jury. This is NOT a presentment. This is the preliminary stage of the case. A presentment is when the grand jury presents a "true bill", also called an indictment, to the court (Tex. Code Crim. P. Ann. arts. 20.19). Consequently, the existence of a "no bill" means that there could not have been a presentment or a finding of probable cause for the arrest.
The only other way for a presentment to occur is when a prosecutor makes a finding of probable cause, normally by affidavit, and presents the case directly to the court, effectively bypassing the grand jury altogether.
Getting the Case Expunged
Turning to the Texas statutes, Article 55.01 allows for expungement of a case in two relevant circumstances when the statute of limitations has not run:
When no indictment or information has been presented (55.01(A)(2)(a)(i))
When an indictment or information was presented but later dismissed or quashed because of mistake, false information, or other similar reason indicating absence of probable cause. (55.01(A)(2)(a)(ii))
Many attorneys in Texas have attempted to apply the second option in the case of "no bills," however this is incorrect and filing in this way makes it more likely for the case to be denied because it requires a higher standard. A "no bill" is properly analyzed under the first option. There is a published case that establishes this quite clearly. The case is Ex parte Watts, 742 S.W.2d 745.
What this means for you is that if your case was no billed, it is much easier for you to obtain an expungement before the statute of limitations on the offense has run. An attorney who does not specialize in record clearing may not understand this distinction, which could lead to your case getting denied.
Diving Into the Minutiae of The Watts Case
In Watts, a defendant was "no billed" and subsequently applied for expungement. His petition was denied at the trial court because it was not dismissed because of mistake, false information, or other similar reason indicating absence of probable cause (the second option). The appellate court reversed and held that a no bill makes the petitioner fall under option 1 because a no bill is not a presentment at all. Watts reasoned:
"The felony information was never "presented" because it was "no billed" by the grand jury. A presentment occurs when nine members of the grand jury concur in a "true bill" and deliver the indictment to the judge or clerk. See Tex. Code Crim. P. Ann. arts. 20.19, 20.20, 20.21, and 20.22 (Vernon 1977 & Supp. 1987). Therefore, Watts has established that the conditions of paragraph (1) are met because there was no presentment of a felony indictment or information."
(Ex parte Watts (Tex.Ct.App. 1987) 742 S.W.2d 745, 747.)
In other words, a no bill is not a presentment. If you have a no billed case, we have the experience to argue to the prosecutor and the court in order to get your case expunged under the proper standard. RecordGone.com, a division of The Law Firm of Higbee & Associates, has expunged well over 12,000 records nationwide and is licensed in 22 states, including Texas.
Written by Kelton Johnson, a graduate of Chapman University, Dale E. Fowler School of Law. This article is to be used for general educational purposes only. Please contact RecordGone.com to see if it applies to you.
Find more legal articles in our articles database.