Reentry Programs For Ex-Offenders in Minnesota
---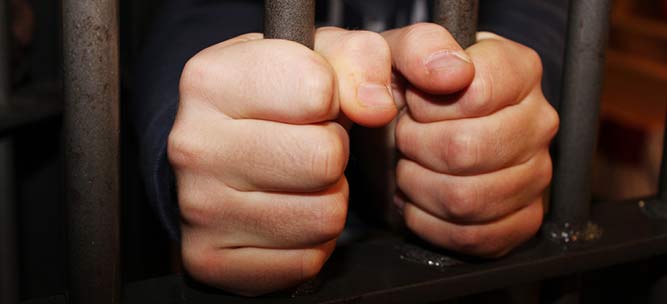 If you're a former offender looking for a job in Minnesota then you've probably encountered some discrimination challenges. This may be due to the lack of trust a prospective employer has of you or lack of understanding regarding your level of previous offense. Nevertheless, there are community organizations located in Minnesota that can help you reenter society with gainful employment, housing, and other resources you need. Listed below are a few sources you can contact for more information:
180 Degrees
180 Degrees has been established to help former offenders. Adults seeking housing can also apply for 60 day residency. However, employment, sobriety, and permanent housing must be obtained in order to complete the program. The Adult Community Reentry Services program called SONIC is included in the residency program and is designed to help residents obtain employment. To learn more about this organization you may visit here.
AccessAbility
AccessAbility helps former offenders who are interested in acquiring immediate employment can apply for a job involving assembly and manufacturing, document shredding, janitorial services, and mailing services. For more information regarding application procedures visit here.
Amicus
Amicus provides a setting for former offenders to network and participate in discussion forums. Discussion topics are targeted toward career skills, social integration, relationships, and coping strategies. For more information you may contact Amicus at (612) 877-4250 or visit here.
Breaking Free
Breaking Free works with women who are former sex traffickers and drug addicts. Transitional and permanent housing is provided in addition to counseling. Residents are encouraged to attend the Job Skills and Life Skills Program. For more information you may visit the Breaking Free website.
CareerOneStop
CareerOneStop is an employment site that helps ex-offenders gain skills through high school and college education as well as apprenticeships. Assistance with resume development is also provided. Applicants can search this site to gain better understanding about various occupations, required skills, and take an interest assessment for career guidance purposes. For more information you may visit here.
Central Minnesota Re-Entry Project
Central Minnesota Re-Entry Project is designed to assist former offenders who have committed a crime in Stearns, Benton or Sherburne County. Participants in this program may receive referrals for housing, employment, education training, clothing, and family services. A community furniture program is also available to help furnish low-income individual and family homes. Applications for this reentry program are available here.
Christian Restorative Services
Former offenders can secure housing through the permanent housing for homeless former offenders program. Case managers are assigned to residents to ensure transition into society is working well. Residents also receive support through a network of the organization's partners which include churches, community agencies, and law enforcement units. For more information about this program you can visit here or download information here.
Portland House
Portland House was established by the Lutheran Social Services and is designed to help former offenders sustain employment, secure housing, and develop life skills. Residents are accepted based on correctional facility referral. For more details about this program visit here or call (612) 331-1087.
RS Eden
RS Eden welcomes male ex-offenders to reside at the Ashland or West facilities. Women with children are permitted to stay at the Metro residence. Residential provisions are based upon referral from correctional facilities. Former offenders are given job and housing assistance in addition to substance abuse testing. For more information about RS Eden you may visit here.
Salvation Army Adult Rehabilitation Center - This facility provides housing, counseling, therapy and employment for former offenders. To participate in this program you may submit an inmate application, which is available here. For detailed information you can access the program brochure here.
Step Ahead
The Step Ahead program is designed to assist former offenders with employment matters. Job seekers can receive career guidance counseling, develop a career plan, access training programs, research careers, prepare for job interviews, and search for employment. Applicants are welcome to visit here to sign up.
St. Stephen's Ex-Offenders Housing Services
St. Stephen's Ex-Offenders Housing Services is based in Hennepin County, MN and provides assistance to former offenders who need help finding permanent housing. The housing staff at St. Stephen's will work diligently to find landlords who are willing to accept former offenders to reside in their property for an affordable rate. For more details about this program, visit here.
The Minnesota Second Chance Coalition
This advocacy group consists of 50 organizations that work hard to protect ex-offenders' ability to reentry society without discrimination. Former offenders can stay informed about this group's activities by visiting here. If interested, you're welcome to become an active participant by visiting here. If you have been denied employment you can seek legal help by visiting MSCC here.
Your reentry into society may be challenging, but you don't have to reenter society alone. These community resources are available to help you secure what you need in an ethical way so that you can enjoy your life and contribute to society in a positive way. When you take advantage of these resources, you'll be able to regain acceptance quickly.
Find more legal articles in our articles database.