Re-entry Programs For Former Offenders in Utah
---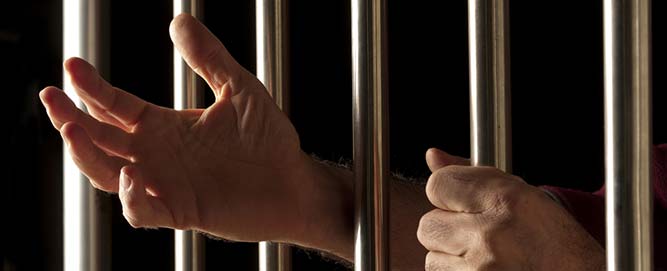 Utah ex-offenders who have been released from prison often encounter serious barriers once they are released, especially in relation to obtaining housing and a decent job. Housing issues arise because ex-offenders may not have the financial means to rent an apartment or home once they are released; in some cases, even if an ex-offender has the means to pay for rent, there may be restrictions at the particular housing complex that restrict ex-offenders who were found guilty of particular types of crimes from living in that complex. This often results in ex-offenders finding it necessary to seek housing at a transitional living facility or a homeless shelter, at least on a temporary basis.
Employment opportunity for ex-offenders is another area where difficulties will arise. Many ex-offenders do not immediately have access to computers, telephones and fax machines that are necessary to search for job opportunities in today's world. Other barriers may include running into employer attitudes regarding ex-offenders in general, although there are many businesses willing to hire ex-offenders. Those who were found guilty of particular financial-related crimes such as writing bad checks may encounter difficulty with obtaining certain types of employment, as there are regulations in place that may restrict such employment at financial institutions such as banks or check lending businesses.
Ex-offenders may find it difficult to obtain employment due to the lack of skills necessary to obtain a job. This includes job attainment skills such as resume preparation, online job searching skills and interview skills. Others may not even have the proper clothing necessary to appear before a prospective employer to attend a job interview. Someone who does not have these job search skills will find it difficult to locate suitable employment. It becomes necessary to find a way to develop these job skills and obtain the education required to locate a decent job.
There are many re-entry programs available across the state of Utah that are designed to help ex-offenders overcome all of these barriers to reintegration into society. Here is a list of programs, websites and organizations to assist ex-offenders in locating the resources they need to successfully return to society following release from incarceration facility.
Foundation for Family Life
Foundation for Family Life has a variety of programs designed to help ex-offenders transition back into society. Foundation for Family Life has a mentoring service offering experienced mentors to provide counsel and assist ex-offenders in returning to society. This organization also offers transitional housing. Ex-offenders can receive educational guidance and substance abuse treatment. This organization also helps clients find temporary employment.
Resource and Reentry Center
Resource and Reentry Center is dedicated to lower the recidivism rate by helping ex-offenders locate housing and employment as soon as possible. This program also works with ex-offenders to obtain training and education necessary to develop valuable job skills. Participants are taught job search skills such as finding a job, performing well at an interview, preparing a resume and obtaining a copy of their social security card. They are also taught about how to discuss their criminal record with a potential employer. This program also has a mentoring system designed to assist ex-offenders with developing a plan to make a successful transition back into society.
Career One Stop
Career One Stop is a website sponsored by the U.S. Department of Labor. It contains tools designed to help those seeking gainful employment. There is a search engine on the website that allows visitors to locate potential job opportunities. It also contains some tools to enable individuals to create their own resume and cover letter to send to potential employers.
Golden Spike Outreach
Golden Spike Outreach has an outreach program called Re-Entry Assistance Program (REAP), which provides help to ex-offenders in the area of housing and substance abuse treatment. The application for this program is found on the website, as is contact information for those in need of more information. The Learning Center in Provo, Utah provides computer training that may enable someone who completes the program to earn their certificate as a Microsoft Office Specialist. Holding such certification may greatly enhance future employment options.
Hopefully this list of websites and organizations will prove useful to ex-offenders seeking to re-enter society. The organizations listed on this blog are dedicated to helping ex-offenders with this great task. The resources listed above should be able to offer ex-offenders a start at finding suitable housing, training and employment.
Find more legal articles in our articles database.