Re-Entry Programs for Ex-Offenders in Texas
---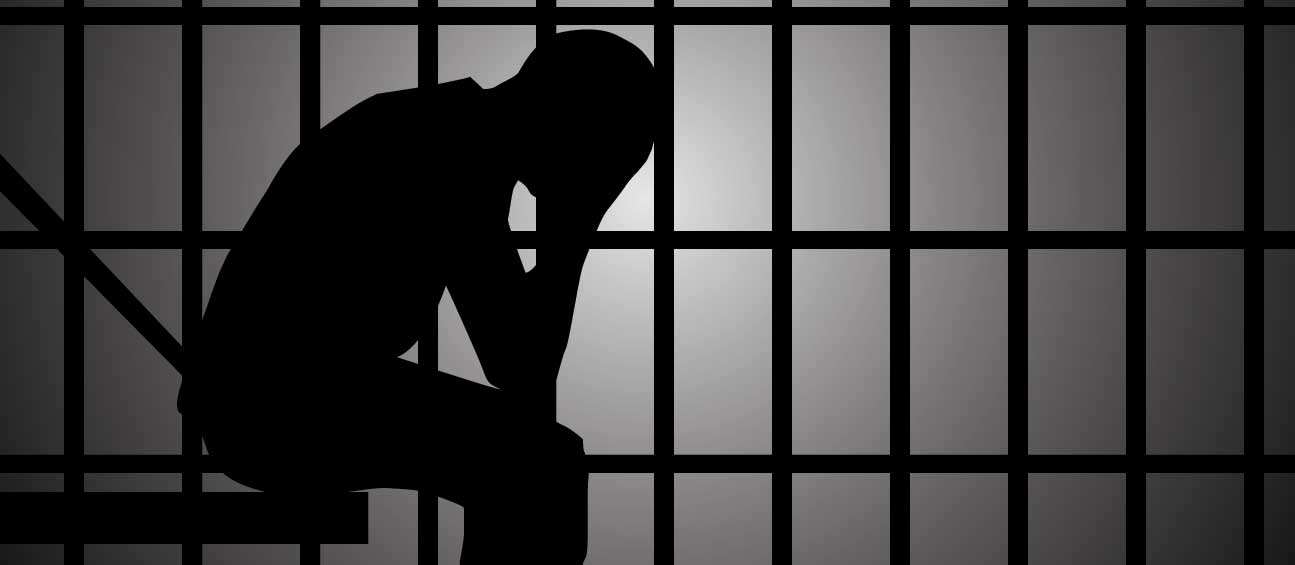 Ex-offenders who have recently been released from prison often encounter immediate barriers to successful reentry into society. These barriers are especially found in the areas of housing and employment. They may have problems finding housing that they can afford. And if they find a place to stay, it may not be in a great part of town. This often happens when there is no family support network and where there are limited financial resources.
Finding suitable employment is another area where ex-offenders experience great difficulty. Some employers don't want to hire ex-offenders for fear about their history. There are agencies and organizations working to change the negative attitudes that are in place towards ex-offenders, but that does not mean ex-offenders won't encounter the issue over and over. In addition, they may run into company policy that is in place that does not allow a particular business to hire ex-offenders who were found guilty of crimes involving fraud or theft.
Still another problem facing ex-offenders is a lack of education and job training. Many ex-offenders do not know how to go about seeking a job: they don't have resumes, they lack appropriate clothing and they aren't used to tackling interviews.
Here is a list of programs that exist in Texas to help ex-offenders locate resources that will help them successfully reintegrate into society.
Texas Reentry Services
Texas ReEntry Services is dedicated to help ex-offenders get back on their feet. They work with a variety of housing organizations to help ex-offenders obtain temporary housing for up to two years. This organization has a variety of services available to help ex-offenders obtain employment, including a 12-hour training program designed to address issues that arise when seeking employment. Upon completion of the course an individual will obtain assistance with preparing a resume and will also provide job referrals.
Texas Offenders Re-entry Initiative
T.O.R.I., The Texas Offenders Re-entry Initiative, is committed to help ex-offenders find their way back into society. T.O.R.I. works with shelters, transitional housing programs and other housing options to help individuals find safe and affordable housing. This organization also offers employment coaching which incorporates resume creation, interview skills, time management skills and job application completion. These vital skills will enable an individual to enhance the likelihood that they will find suitable employment.
U.S. Department of Housing and Urban Development
The U.S. Department of Housing and Urban Development (HUD) provides Section 8 vouchers to certain qualified individuals seeking assistance with housing. Some ex-offenders will qualify for this program. Ex-offenders who are restricted from seeking HUD assistance include those convicted of violent crimes or crimes involving the production of illegal drugs. Individuals seeking to work with HUD to obtain housing will need to contact HUD for further information.
Goodwill Industries (Several Locations)
Goodwill Industries has a good program for ex-offenders who have been referred by The Texas Rehabilitation Commission or the Texas Workforce Commission. Goodwill can provide training in job attainment skills such as preparing a resume, learning how to handle a personal interview and obtaining basic computer skills. They also have a program to train individuals to work at Jiffy Lube. Although the contact information is for the Houston Goodwill, there are Goodwill programs located all across the state of Texas.
Project RIO
Project RIO is intended to help ex-offenders obtain suitable employment as soon as possible upon their release. Project RIO staff members provide ongoing workshops designed to help individuals create a resume, complete job applications and perform comfortably at job interviews. These development services are intended to help individuals obtain skills necessary to become gainfully employed. Project RIO also offers assistance with searching for viable employment opportunities.
2nd Chances 4 Felons
The 2nd Chances 4 Felons website lists a lot of resources for ex-offenders seeking gainful employment. There is a link on the website that lists potential employers in Texas, along with contact information, who are willing to employ ex-offenders. The website is a little difficult to navigate; the best way to reach the job list is to click on the 'links-and-resources' tab at the top and then scroll down the page until the various states are listed. Click on Texas to be directed to the Texas-specific job opportunities.
Valor Saint
Valor Saint is a collection of volunteers who assist in various charitable efforts; they do not personally provide assistance for ex-offenders. However, although this website is not specifically engineered to assist ex-offenders, it does provide a wonderful list of shelters and shared housing programs for those in need of temporary housing. There are also a couple of links on the website for job searches.
ExOffenders.Net
Ex.offenders.net is a website full of informative hints and links for ex-offenders in search of employment in Texas. The website provides a list of employers that will hire ex-offenders with a link to each one. This site also contains a tutorial on how to build a website for individuals interested in setting up their own business.
Xamire
Xamire is a felon-friendly network of opportunities for jobs and housing for ex-offenders. Using their search feature, one can access a listing of employers all across the state of Texas who hire ex-offenders. The employment opportunities that are listed also contain links to their hiring portals. This website contains a forum for other ex-offenders and family members to communicate information about job offers and housing opportunities, as well.
Apt Find Felons of TX
Ex-offenders looking for housing may find help at Apt Find Felons of TX. This is a real estate website run by a real estate agent who assists ex-offenders with locating suitable accommodations after their release. There are qualifications listed on the home page allowing ex-offenders to quickly determine whether or not they may be able to find housing through this resource.
Hopefully the employment opportunities and housing options listed here will prove to be a valuable resource to ex-offenders seeking to re-enter society.
Not having a criminal record makes it much easier to obtain employment and housing. To see if you are eligible to have your record cleared you can take this free online eligibility check or call us at (877) 573-7273 for a free assessment.
Find more legal articles in our articles database.