Overturning a Conviction in Texas
---
When seeking to have an old conviction in Texas overturned, it is important to understand that it is a very difficult task. Generally, people have strict statutes of limitation to file motions for a new trial following a finding of guilt.
Filing an Appeal
In Texas, a Motion for a New Trial is supposed to be filed within 10 days following the entry of judgment of conviction. Everyone convicted is allowed to file an appeal of the conviction separately, but a normal appeal has a notice that should be filed within 30 days of the conviction. So is there any relief available to a person who has been convicted and has already completed a sentence? Yes, relief may be available in certain limited circumstances.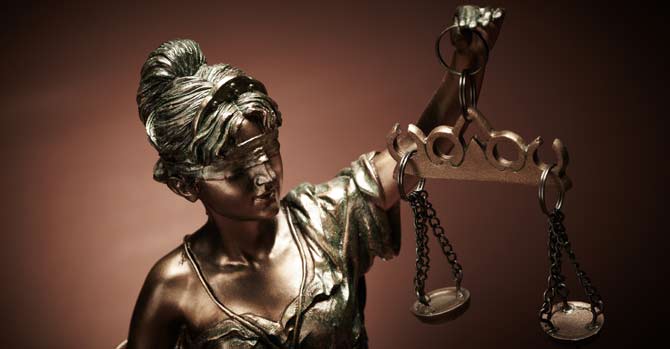 Overturning a Texas conviction in the interest of justice
Motion for a New Trial due to Newly Discovered Evidence
Normally, a motion for a new trial must be filed within ten days of the entry of conviction. However, in some cases in which new evidence is discovered that was not known prior to the trial, a motion for a new trial can be granted long after the case is discharged. There are limitations on this, however.
Texas Rule of Civil Procedure 270 provides that a case may be reopened at any time and additional evidence offered "when it clearly appears to be necessary to the due administration of justice...". Tex. R. Civ. P. 270. There are limitations, however. When newly discovered evidence is the ground for a new trial, the defendant must show that:
The defendant learned of the new evidence after the conclusion of the trial
The failure to discover the evidence earlier was not due to 'a lack of due diligence'
The new evidence isn't just simply cumulative to what was already presented
The evidence is material enough that had it been known prior to the trial, a different result would be likely. Jackson v. Van Winkle, 660 S.W.2d 807, 809 (Tex. 1983), overruled on other grounds by Moritz v. Preiss, 121 S.W.3d 715, 720-21 (Tex. 2003).
Petition for Writ of Habeas Corpus under Tex. Code Crim. Proc. Art. 11.07
A. Prior felony convictions
Prior to 2010, people whose sentences had been discharged following a felony conviction were found to not be restrained or in confinement, and so were believed to not be eligible for relief under Habeas Corpus laws. However, in 2010, the Texas Court of Appeals further defined "restraint", and explicitly stated that a person does not have to be in custody, and can have had their sentence discharged, if the conviction has caused further "restraints", such as loss of employment, loss of voting rights, loss of future job opportunities due to status as a convicted felon, potential future collateral consequences and loss of right to keep firearms. Ex Parte Harrington, 310 S.W.3d 452 (Tex. Crim. App. 2010).
B. Prior misdemeanor convictions
A discharged misdemeanor conviction is not eligible for habeas relief under Article 11.07, which has been read to apply to felony convictions only. Misdemeanants thus have fewer potential remedies. Grounds are limited to newly discovered evidence, as outlined previously, or in the case of a Class C Misdemeanor, the affected person could seek expungement of the conviction if they meet the guidelines under Texas law.
Other Considerations
Statute of Limitations
While the Federal Court system has a one-year statute of limitations for filing a Petition in Habeas Corpus, Texas does not. However, it is important to not wait for too long. A district attorney is likely to argue something called "Laches", which simply put, means that it would be impossible for them to proceed due to the passage of time, loss of witnesses and evidence, and other considerations.
When filing a Motion for a new trial, it is important to file the motion immediately upon the discovery of the new, material evidence. If you are filing the motion pro se, file an affidavit along with it clearly stating the new evidence and grounds for why the Court should grant the motion, and how you have met the requirements for doing so.
Chance of Success
Although anyone in Texas can file a Petition for writ of Habeas Corpus, and they are sometimes successful, it is extremely difficult to prevail. The Appellate Courts generally show deference to the Trial Courts' judgments. This is because there is a clear need for judgments to be final. Under egregious circumstances, such as a failure to apply constitutional principles or other constitutional infirmities in the underlying conviction, appellate courts may grant a petition and grant a new trial. Because the law is complex in this area, it is generally a good idea to get the assistance of a competent attorney who is practiced in this area of law.
For more information on record clearing and record expungement, visit our free expungement and record clearing information page or take our free online eligibility test to determine if your record is eligible to be cleared.
---
*The Law photo was cropped from its original proportions.