How to Obtain a Copy of Your Criminal Records in Virginia
---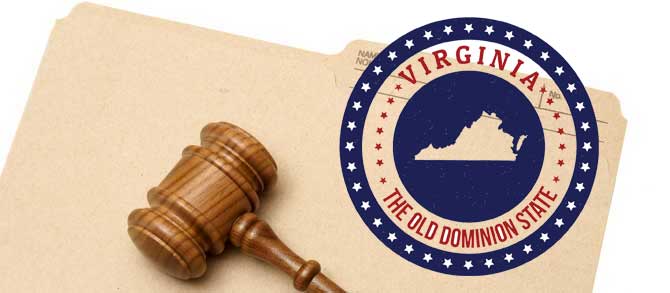 The Central Criminal Records Exchange (CCRE), established in 1966, is the primary repository of criminal records in the Commonwealth of Virginia. CCRE operates under the jurisdiction of the Virginia Department of State Police. An individual interested in obtaining his or her criminal history record can do so through CCRE.
A number of reasons exist for a person seeking a criminal history record from CCRE. The most common motivation for an individual seeking his or her criminal history records from CCRE is in anticipation of commencing a search for employment. A person with a criminal history needs to ensure that his or her criminal record contains accurate information. Moreover, it is important for a person to understand precisely what is contained in a criminal history record before reaching out to prospective employers.
The reality is that a majority of employers in the Commonwealth of Virginia conduct background checks on potential employees. These background checks include accessing basic information that is publicly available and contained in a criminal history record maintained by CCRE.
Procedure for Obtaining Criminal History Records from CCRE
CCRE makes available three types of record requests and searches for an individual in the Commonwealth of Virginia. An individual is able to request his or her own criminal history record maintained by the Commonwealth at CCRE. In addition, an individual is able to request his or her FBI criminal history record via the CCRE as well. Finally, if a person so desires, both the Commonwealth of Virginia and the FBI criminal history records can be requested simultaneously via CCRE.
CCRE makes record request forms available on its website in regard to each of these three different types of criminal history record requests. The agency charges different fees depending on what type of record request is being made. If an individual desires only the CCRE record, the application for that information must be accompanied by a fee of $13.00. If a person requests a FBI record only via CCRE, the fee is $24.00. Finally, if a person wants to obtain both types of criminal history records via CCRE, the fee that must be paid at the time application is made is $37.00.
A person needs to allow 12 to 14 days for the processing of the criminal history records. Once the request has been processed, the records will be sent via first class United States Mail.
Alternative Resources for Criminal History Records in Virginia
Alternative resources do exist for obtaining criminal history records in Virginia. In addition to CCRE, criminal history records can be obtained through the FBI. The FBI maintains its own set of rules, regulations and guidelines for obtaining these records.
A person seeking a criminal history record in Virginia can also obtain that information from one or another of the district courts in the Commonwealth. For example, if a person was prosecuted for a crime in a particular county in Virginia, that individual can obtain a criminal history record from that court.
Each individual district court in Virginia establishes its own procedures for obtaining criminal records. In addition, each individual district court in the commonwealth establishes its own fee scale for obtaining these criminal history records.
Length of Time a Criminal History Record is Maintained in Virginia
CCRE maintains criminal records indefinitely. Records can be sealed or expunged by court order. However, absent those types of orders, these records remain in the CCRE system and available as permitted by law.
Courts are obligated to retain the records of criminal cases for a period of time established by law in the commonwealth. As a general rule, a district (or trial) court in the commonwealth must maintain records of criminal proceedings for a period of ten years.
Court records in criminal cases are subject to being sealed by order of the court. However, a court will very rarely issue this type of order sealing records in a criminal case.
Disputing Information Contained in a Criminal History Records
A person interested in disputing information contained in a Virginia criminal history record should contact the law enforcement agency or court that entered the information into the record with the CCRE in the first instance. The CCRE will not correct or otherwise modify a criminal history record unless they are notified by the contributor of the record to do so. The law requires the law enforcement agency to correct erroneous data and then notify both CCRE and the FBI of the alteration or correction to the record.
In the case of mistaken or stolen identity, where an individual's name or information is included on a record and he or she is not the person of the record, a challenge can be submitted. This process involves going to a local sheriff, police or State Police Headquarters and being fingerprinted. The official that takes the fingerprints is required to document on letterhead paper that he or she has reviewed the individual's identification and obtained the fingerprints. The letter and fingerprints are then sent to the CCRE. Within 5 business days, the individual that initiated the challenge will receive written confirmation of the results, including whether the record has been modified.
Professional Assistance Regarding Disputing a Criminal History Record
A person who desires to correct data contained in a criminal history record in Virginia can benefit by retaining the services of a skilled, experienced attorney. Because of the serious need to make sure a criminal history record is correct, it is crucial to ensure that the dispute process is undertaken properly. Once your record is being reflected accurately, they can also instruct you as to whether you are eligible to expunge any of your criminal records. The quickest way to determine if you are eligible to clear a criminal record based in Virginia is to take the free online eligibility test
Find more legal articles in our articles database.