How to Obtain Your Criminal Record in North Carolina
---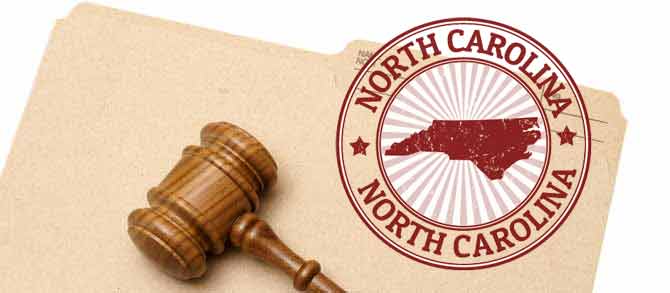 North Carolinians sometimes wish to obtain a copy of their criminal histories. There are many good reasons for seeking the information, whether it is to satisfy a potential employer's request, to check accuracy of information for people who do have a record, to submit to an adoption agency or for identity theft victims who want to make certain the perpetrator did not commit crimes while using their identities to name a few examples.
Whatever the reasons for needing a state criminal record background check, there are several methods by which individuals can obtain their own criminal history information. This article will address obtaining records through the State Bureau of Investigation (SBI), the Superior Courts and local law enforcement agencies.
Requesting a Criminal Record Check from the North Carolina Central Repository
North Carolina is similar to the other 49 states in that it has what is known as a central repository for criminal records. In North Carolina, the repository is located within the State Bureau of Investigation, a division within the Department of Public Safety. The division of the State Bureau of Investigation responsible for maintaining and retrieving the records is called the Criminal Information and Identification Section.
While certain employers and agencies are statutorily authorized to request records from the SBI, access is limited and individuals requesting information on others are directed to seek the information directly from the superior courts. Individuals who are wishing to obtain their own record are allowed to do so through the SBI using a fingerprint-based background check. North Carolina terms this search a "Right to Review" check pursuant to 12 NCAC 041.0404.
1. Costs for records
The SBI charges a fee of $14.00 for a criminal records check. The fee must be mailed along with the request and fingerprint card. Payment is accepted only by certified check or money order. Personal checks are not allowed. The certified check or money order should be made out to the "North Carolina State Bureau of Investigation".
2. Process involved
Individuals requesting a Right to Review check have to select the correct form. A packet with all forms and instructions can be located here and is called "Right to Review form". Individuals must include identifying information including:
complete name and address;
race;
sex;
date of birth;
social security number; and
a legible set of fingerprint impressions. 12 NCAC 041.0404(a)(1)
Applicants are directed to submit fingerprints on an FDA-258 Fingerprint card. The SBI directs requesters to have their fingerprints taken at a local law enforcement agency to submit along with the request form.
3. Does the Repository ever stop storing records?
Records are kept indefinitely in North Carolina. While other states have expungement laws that call for the destruction of records, North Carolina's expungement laws, while allowing the information to be erased from background checks, still mandates the records are maintained permanently. The rationale for this is that each person is allowed to seek only one expungement in their lifetime, so by maintaining the information, they can check to see if you had previous expunged offenses.
Expungement is still a very good option for people who have misdemeanors or low-level felonies on their records. Expungement will shield the negative information and will prevent it from being reported on criminal background checks. The process of expungement requires a petition to the court of conviction and a hearing.
Other Options- Obtaining a Copy of your Criminal Record Directly from the Superior Court or Local Law Enforcement Agency
Anyone can obtain a county-wide check at the Superior Court. These are considered public information and the court's information is accessible either for free viewing on terminals in the Superior Court Clerk's office, or, if a person is wanting a certified copy of their county-wide check, by completing this form and mailing it along with a $25.00 fee to the clerk of the County in which the record is located.
How Inaccurate Information can Appear on your Record
Unfortunately, sometimes inaccurate information appears on criminal records. Poor inter-agency communication, data entry errors and other issues can cause this. The SBI has a form to challenge inaccurate included information.
Disputing Inaccurate Criminal Record Information
People who find inaccurate information on their criminal history information are directed to request a "Written Exception" form directly from the SBI, complete it and mail it in with attached documentation. The SBI then conducts an internal audit of your record and determines whether they agree that the information is wrong. If so, it is removed from your record. If they disagree, you have a right to request an administrative hearing under NCGS 150B-23.
It is possible to obtain your criminal record in North Carolina. Just remember to use the correct forms and submit your payment via certified check or money order along with your fingerprint card. If your record contains inaccurate information, it is possible to challenge it and obtain relief. Finally, if you want to expunge your existing record, it is possible for many offenses.
Find more legal articles in our articles database.