How to Get a Copy of Your Criminal Records in New Jersey
---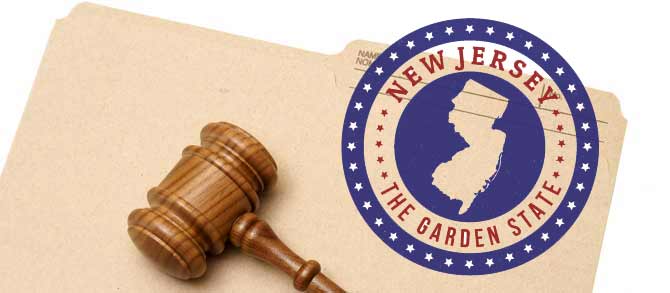 The state of New Jersey maintains a consolidated criminal record depository at the Division of State Police, Criminal Information Unit, commonly referred to as the CIU. Although a criminal record can be obtained from other resources in the state, the CIU represents the primary resource for procuring this data.
The reality is that a person with a criminal history may have a need of obtaining his or her own New Jersey criminal record. For example, if a person is about to commence a job search, he or she should be certain that he or she is fully aware of what is contained in a criminal record.
A majority of prospective employers, in New Jersey and elsewhere in the United States, undertake background checks as part of the hiring process. As part and parcel of the background check on a potential employee, a business or company obtains information about an applicant's criminal history.
The state of New Jersey permits a person to follow a prescribed process in order to obtain a criminal record through the CIU. Access through this process is limited under New Jersey law to a specific individual seeking only his or her own criminal history report.
Obtaining a New Jersey Criminal Record from the CIU
A person interested in obtaining his or her personal New Jersey criminal record (often called a NJSP report) begins the process by obtaining the Universal Form from the agency's website. The form must be fully completed.
Once the form is obtained and filled out, you can then schedule an appointment to have your fingerprints scanned at a location approved by the New Jersey State Police. These locations are found throughout the state. An appointment is scheduled by telephoning MorphoTrust at 877-503-5981. You must bring the completed Universal Form to the scheduled fingerprint scanning appointment.
A fee of $40.70 is assessed to obtain your New Jersey criminal record. Payment of the fee can be made by credit card, electronic check or money order.
Other Resources for a New Jersey Criminal Record
Although the CIU represents the central depository for criminal records, a person is able to access at least some of this information through other resources. However, because the CIU is the central depository, it should have a person's comprehensive criminal record as opposed to other sources.
Other resources to obtain criminal record information include courts and law enforcement agencies across the state. Keep in mind that accessing a criminal record from one or another of these venues, as opposed to the CIU, can result in obtaining an incomplete history.
How Long are Criminal Records Maintained in New Jersey?
Criminal history records are maintained by the CIU indefinitely. Access to these records can be prevented via the expungement process or by an order from a court sealing the information.
Inaccuracies on Your Criminal Record
Another reality associated with a person's criminal record is the fact that it can contain erroneous information. In this day and age, a person faces a big enough challenge dealing with the existence of a criminal history without having to contend with inaccurate data appearing on their criminal record.
A number of different reasons exist for the prospect of inaccurate information contained in a criminal record. For example, a variety of different agencies can be involved in the entering of information onto a person's criminal history record. Errors can occur in the entry process. In addition, because this data is transmitted from one location to another, discrepancies can also occur through this process.
Challenging Discrepancies on Your Criminal History Report
If a discrepancy or error is found on a criminal record, a person is able to submit a request to correct the problem with the CIU. An individual making such a request should provide documentation that supports the requested correction, assuming such materials are available.
A person seeking to have a discrepancy on a criminal record in New Jersey corrected can also contact the court or law enforcement agency that generated the information. For example, a court may have imputed inaccurate information regarding a conviction that did not occur. In such a situation, the court should correct the problem and notify the CIU and other record keeping agencies of the correction.
Legal Assistance for Disputing Inaccuracies and Expunging Your Record
Ensuring the accuracy of a criminal record is extremely important. For this reason, a person who learns of erroneous information in a criminal record should consider seriously retaining legal counsel to assist in correcting the problem. An attorney versed in this area of the law is best able to protect an individual's rights and interests when it comes to matters relating to his or her criminal history. In addition, an attorney can assist in pursuing an expungement if you currently have a criminal record in the state of New Jersey.
Find more legal articles in our articles database.