Find Out How to Get a Copy of Your Minnesota Criminal Record
---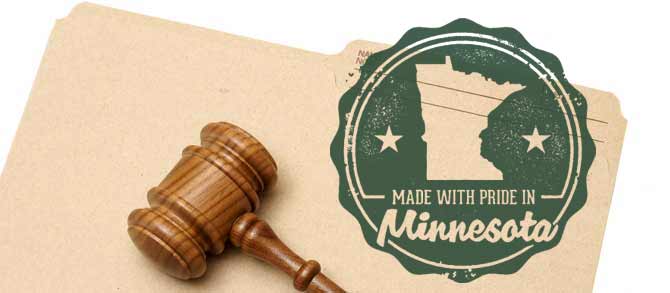 With the new expungement law set to greatly expand what can be expunged on January 1, 2015, it is more important than ever for Minnesotans who have criminal records to obtain a copy of those records in order to prepare to petition for expungement . Others may need to obtain their records for adoption, professional licensing, certain types of employment, or to correct erroneous information. Identity theft victims should also check their criminal records to ensure convictions and arrests were not amassed under their identities.
No matter what the reason, Minnesota has a procedure through which residents can obtain their records. Individuals can get copies through the State's repository, through the court of conviction or their arresting law enforcement agency. This article will address obtaining records through each.
Central Repository Records Checks
All states have a central repository for state criminal records information. Minnesota's central repository is called the Bureau of Criminal Apprehension (BCA) and was created in 1969 as a division within the Department of Public Safety. MS 299C.01. The BCA makes it very easy for individuals to receive copies of their records through their Computerized Criminal History (CCH) system.
1. Costs
Viewing your complete record is free in person at BCA headquarters in St. Paul. A printed copy of your record costs $8.00. The fee is payable by check or money order. Name-based checks via the internet are free and reveal only public information.
2. Process
Fingerprint checks are not generally required, although the BCA may request your fingerprints for checks of your own record if they need to further identify you. Records can be checked in person or by mail.
Mailed request
If requesting by mail, you must complete the Data Request by Individual Form and have it notarized before mailing it with the fee to:

MNJIS - Data Practices, Bureau of Criminal Apprehension
1430 Maryland Avenue East
Saint Paul, MN 55106.

You will need to include your full name, current address, other names you have used, your date of birth and the records you are requesting on the form.


In-person checks
Alternatively, you can complete the form and take it with you in person to the BCA's headquarters along with your valid government-issued identification and the fee if you want a printed copy at:

BCA Headquarters – St. Paul
1430 Maryland Avenue East
St. Paul, Minnesota 55106-2802


Name checks via CCH
Name-only checks can be done to see anyone's public record. Individuals wishing to do so can access it via the CCH website or by using the public terminal located at the BCA headquarters.

Does the BCA Ever Stop Storing Records?
Minnesota holds records indefinitely. Most convictions will be moved from the public record to the private record after 15 years, although certain convictions such as sex offenses will always be publicly available. Expunged records are removed from the public's ability to view, which is good news for people who have convictions expunged after January 1, 2015.
Changes to the Expungement Laws Effective January 1, 2015
The 2014 Legislature passed an act amending MS 609A.02, subd. 3 to allow people with certain convictions to expunge them after certain time periods have passed. People who successfully complete a diversion program can now have the record expunged after one year. People with minor misdemeanor or petty offense convictions will be able to expunge them after two years of completion, and people with gross misdemeanor convictions can have them expunged after four years.
People who have committed certain felonies can have them expunged after five years. For all offenses, no new convictions must have occurred. There are many felony convictions eligible for expungement under the new law. Because the process is complicated, you should speak with an attorney regarding whether or not you will qualify and how to go about expunging your conviction after January 1.
Other Options - Obtaining Records from the Courts of Conviction or Arresting Agencies
Individuals can request county-specific information only through either their local court for the county of conviction or the original arresting agency. The information will not include records for any other county, however. You will need your case number to request the information from the court, and will need to go in person with valid identification. Fees vary by agency.
How Errors Occur and How to Fix Them
Poor communication, data entry mistakes and courts failing to update case dispositions can all result in wrong information appearing on your record. If you see wrong information, get certified copies from the court or the law enforcement agency showing the correct information and bring that along with the portion that needs to be corrected to the BCA headquarters or mail it to them along with a cover letter detailing what needs to be fixed.
Minnesota makes it very easy to get a copy of your criminal record. If you find wrong information, then you can challenge it to have it corrected. Knowing exactly what is on your record is the first step towards being able to find out if you can have the records expunged. Once you know what is on your Minnesota criminal record you can take our free online eligibility test to find out if you will be able to expunge your record.
Find more legal articles in our articles database.