Want to See What is on Your Colorado Criminal Record?
---
A person in Colorado can obtain his or her own criminal record to check for errors and to see what the public is able to see.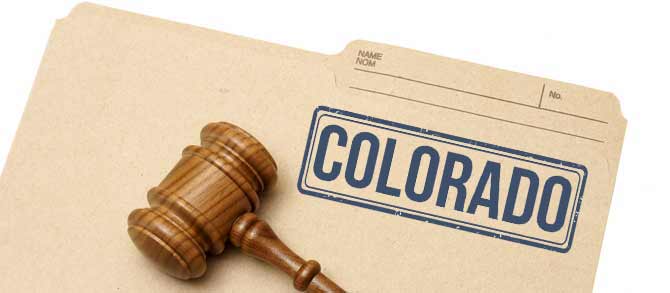 Checking what is on one's own record is advisable, because employers, landlords and other interested parties frequently obtain criminal records. Once an individual knows what is on his or her record, there are procedures for correcting errors and for keeping certain records from public view.
Obtaining your criminal record, step-by-step
Since Colorado is an open records state, the process for obtaining criminal records is simplified. The Colorado Bureau of Investigation, a division of the Colorado Department of Public Safety, maintains such records. Criminal records and arrest records are at the CBI's central repository, and they can be obtained via a phone request or online.
By phone - Call the Colorado Bureau of Investigation at 303-239-4208 to be taken through the process step-by-step.
Online - Go to https://www.cbirecordscheck.com/index.aspx, and locate the "Individuals" button. It is possible to also set up an account by clicking on "Accounts," but this is relevant only if one wants to locate more than your own Colorado criminal record. Continue to proceed with the process of conducting an individual check without setting up an account.
In the form that is provided, enter the first and last name, date of birth and the reason for the search. It is acceptable to simply click "Other" as a reason. The submission of more detailed information will simplify the search; enter your middle name, social security number, race and gender if possible.
Once the form has been completed and all your personal information has been entered, click on "Continue." Next, you will be prompted to provide credit card information to pay the $6.85 fee. Submit the request by clicking "Continue." Available criminal records will appear, and these records can be saved to one's computer and/or printed.
Note: The repository only has records that pertain to the state of Colorado. It does not maintain federal records. Also, arrest records are only maintained in cases where fingerprints were obtained by law enforcement agencies in the state.
What is not available?
Four types of information will not be typically available:
Arrest records when fingerprints were not obtained
Information on arrest records
Records sealed by the courts
Juvenile records
Finally, registered sex offender information is only available through a local law enforcement agency.
What if there are inaccuracies in my criminal record?
If you obtain your criminal record through the CBI repository and it is inaccurate, it can be disputed. For information about correcting errors in a criminal record, call 303-239-4208. Once a formal request is made in writing to correct an inaccurate record, the state must typically act upon the request within a certain period of time.
Your criminal records obtained from the state may contain discrepancies or outright omissions. Not all law enforcement agencies and courts communicate criminal records with the same efficiency. Additionally, some government entities keep information longer than others. As a result, it can be useful to seek information from any law enforcement agency or court that may have records pertaining to cases in which you were involved. This extra effort may reveal information about you that is not in the CBI database. Since such information may be inaccurate or even contradictory, it is important to become aware of it so that those errors can be addressed.
How long do criminal records remain on file?
Criminal records exist whenever someone has been arrested or convicted of a crime. Any criminal conviction, whether it is a felony or a misdemeanor, will typically remain in the records forever. However, in some cases, a record may be sealed or expunged so the public cannot see it.
How can I have my criminal record sealed?
Under some circumstances, a Colorado criminal record can be sealed. Once a petition to seal a record is granted by the court, all government agencies in possession of that record can no longer disclose to the public that such a criminal record exists.
Some records may be sealed upon request, while others may not. In general, criminal records that are eligible to be sealed include:
Charges were dismissed
Charges for which you were acquitted
Arrest records where no formal charges were filed
To quickly and easily see if your Colorado record is eligible to be sealed you can take this free online eligibility test.
For example, perhaps an officer's narrative of events includes embarrassing statements or information in cases in which charges were never filed. This information could be potentially sealed by court order.
Other criminal records are typically not eligible to be sealed:
Cases in which restitution, court costs, fines, late fees or other court-ordered payments is still owed
The factual basis of a conviction included unlawful sexual conduct
A CDL holder is convicted of certain traffic offenses such as DUI offenses
What about expunging a criminal record?
In limited circumstances specifically addressed in Colorado state law, a criminal record may be expunged. This involves more than sealing the record; any government agency in possession of a criminal record that is the subject of a court-ordered expungement must in fact destroy it. Expungement may be used in some cases involving young adult offenders. Again, expungement is possible in only a limited number of situations.
To check if your Colorado record is eligible to be expunged you can take this free online eligibility test.
Find more legal articles in our articles database.