The Complete Guide to Obtaining Your Criminal Record in California
---
Learn how to obtain your complete California criminal history before potential employers do. If your record includes any information you don't want them to see, we can show you how to clear it.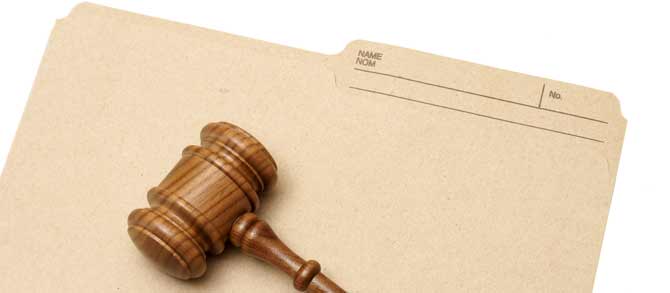 A person who has a criminal history in California may desire to obtain a copy of his or her criminal record. For example, an intelligent proactive strategy is to obtain a copy of a criminal record in advance of looking for a job. In this and age, a majority of California businesses conduct criminal background checks on applicants for jobs. By being proactive, a person seeking employment is able to ensure that the criminal record is accurate and is also up to speed on what a prospective employer may be seeing when a background check occurs.
Official Criminal Record from the State of California
The State of California Department of Justice maintains criminal records. The Department of Justice maintains a portal at its website through which an individual is able to complete an application to obtain his or her own criminal record.
In order to obtain a personal criminal record, a person seeking this information must not only complete the online application form but must pay a $25 processing fee as well. In addition, that individual must submit finger print images.
A resident of California seeking a criminal record through the Department of Justice can utilize the online-based Live Scan fingerprint capture system. There are specific locations throughout the state that provide Live Scan services. These locations are available through the Department of Justice website. If a non-resident desires a copy of his or her criminal record from the Department of Justice, that person must provide manual fingerprint cards to the agency as part of the application process.
Additional information on criminal records is also available from the website maintained by the Judicial Branch of California. The site provides basic information about criminal records and some options that may be available to a person who desires to "clean" his or her criminal record.
Official Criminal Record from Arresting Agency or California Court
In addition to obtaining a criminal record from the State of California Department of Justice, a person can also contact the arresting agency or the court in which a particular case was filed. Each of these agencies maintain their own set of applications for criminal record rules and procedures. They also maintain their own fee schedules for obtaining these records, which run the gambit from a flat fee for the record to a per-page duplication charge.
If a person has a very limited criminal history, that only involves one jurisdiction in California, oftentimes going directly to the arresting agency or the court that handled the case is the quickest course to take to obtain a record.
How Long Are Criminal Records Maintained?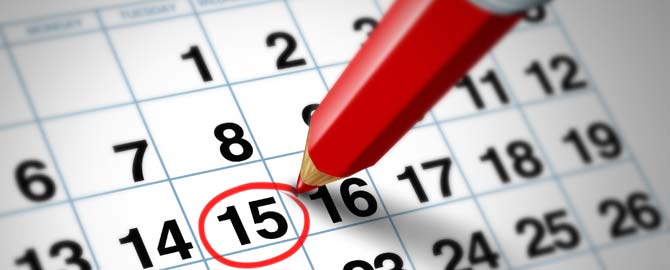 Criminal records in California (and other states as well) contain not only information about any convictions but about arrests that did not end up in a conviction as well. In California, an employer legally cannot use an arrest that did not end in a conviction when making hiring or firing decisions, but it can be hard to prove whether or not that influenced their decision.
The Department of Justice and other agencies like the Federal Bureau of Investigation maintain arrest records, oftentimes referred to as "rap sheets," indefinitely. (Criminal records maintained by the FBI would include California arrests and prosecutions. With that said, this agency is not a primary resource for a person who desires to obtain his or her records. More readily accessible options exist, which are outlined here.) If you need to obtain a report through the FBI you can learn how to do that here.
Generally speaking, arresting agencies and courts maintain basic criminal records indefinitely as well. With that said, a person needs to appreciate the difference between a criminal record and a court file. The court file contains a wide array of information associated with a particular criminal prosecution. This includes pleadings (or documents) filed with the court during a prosecution, police reports and so forth. As a general rule, court files in criminal cases are available to the public. Comprehensive court files are not maintained indefinitely and are subject to elimination within time frames established by California law (unless a judge issues an order otherwise).
Clearing a California Criminal Record
Depending on what you find on your criminal record you may be able to get it cleared. In California there are several options such as expungement, record sealing, certificate of rehabilitation or pardon.
If you would like to find out if your case is eligible to cleared, the quickest and easiest way is to take this free online eligibility test or call (877) 573-7273 for a free assessment.
Disputing Information on a California Criminal Record
As is the case with all types of records maintained by governmental agencies and other types of large organizations, errors occur. For example, a criminal record may indicate a person was convicted of a case that was in fact initially charged and then dismissed. Indeed, a criminal record may contain completely erroneous information about a conviction that was never charged against a person in the first place. Read about how to challenge inaccuracies in your Department of Justice Report to learn more.
The most direct method of correcting a criminal record is contacting the arresting agency or court that generated the record in the first instance. In theory, once the record is corrected at that level, the modifications should "get through the system" to the California Department of Justice and the FBI.
Each arresting agency and court maintains a procedure for addressing erroneous information on a criminal record. Although disputing information on a criminal record may seem like something easy to undertake, in the end it can prove to be a complicated endeavor.
Because of the importance of making sure a criminal record, a person who identifies incorrect data is best served by engaging the professional assistance of an attorney with experience in dealing with these types of issues. Keep in mind that most attorneys, even highly qualified criminal lawyers, do not have this experience. Rather, an individual dealing with disputing a criminal record should retain an attorney with specific experience dealing with issues like expungement.
Find more legal articles in our articles database.