Applying For A Firearm In Illinois - Eligibility, Tips & Common Mistakes
---
Anyone in Illinois who is interested in purchasing or possessing a firearm must obtain an FOID card. Only residents of Illinois are eligible to apply for a Firearm Owner's Identification Card (FOID), which allows the individual to own or possess a firearm in the state of Illinois. New Illinois residents must wait until they have received an Illinois driver's license or Identification Card before they can apply for an FOID card.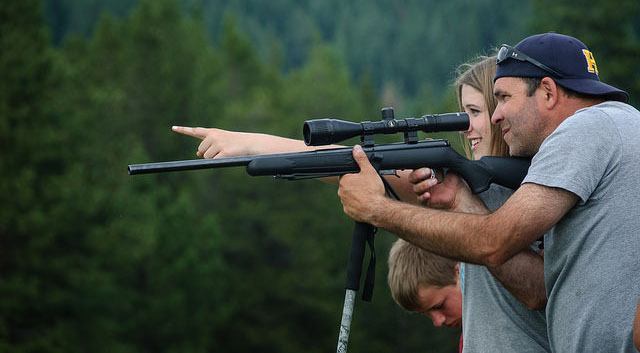 Firearm Ownership in Illinois
Photo by Loren Kerns
Are You Eligible For An FOID Card?
Some applicants may be prohibited from obtaining an FOID card. For instance, according to federal and state laws, you may be ineligible for an FOID card if you are subject to an active Order of Protection. You may also be ineligible for an FOID card if you cannot pass the criminal background check. Most ineligible offenses in Illinois include felonies, offenses involving domestic violence or domestic battery, and recent convictions for assault or battery. If you were convicted of a felony, you may be eligible for an appeal as per Illinois statute 430 ILCS 65/10 to restore your firearm rights. For more information about eligibility, you can take our free online firearm rights restoration eligibility test or contact us at (877) 573-7273.
How To Apply For An FOID Card
Given the large increase of applications for FOID cards, which has nearly double since May of 2012, the ISP requests that applicants submit their applications with sufficient time to allow for the production and delivery of the FOID card. To apply for an FOID card, you can either download the application from the Illinois State Police website or you can obtain an application from most firearm retail stores. Most firearm dealers are notified of an applicant's ineligibility to own a firearm by background checks performed through the Firearm Transfer Inquiry Program (FTIP), which was created to prevent the illegal sale of firearms in Illinois.
Common Mistakes
Make sure that there are no discrepancies between the information provided on the FOID card application and the information on the applicant's state identification, including the name, address, and birthday. When submitting your application for the FOID card, be sure to properly fill out the application by making sure that it is signed, by marking all of the question boxes with a yes or a no, by marking the United States Citizen question, and by providing an Illinois driver's license or state identification number. Also be sure to include the $10 application fee. Failure to properly submit the application by neglecting to fill out one of the sections or incorporate all of the components may result in a returned or delayed application. If you have lost your right to posses a firearm, you can learn how to get them back on our Illinois firearm rights restoration page.